Maureen O'Donnell
Maureen O'Donnell is a Baarkintji  elder belonging to the Wilyakali language group. Maureen is the current Chairperson of Maari Ma. Maureen lives in Broken Hill and is from a family of 9, she is a grandmother of 47 children and great grandmother to 13 children. Maureen has worked in Aboriginal affairs tirelessly, campaigning for equality for Aboriginal people. Maureen is also the Chairperson of the Broken Hill Local Aboriginal Land Council and is on the Board of Management for the Mutawintji National Park. Maureen is a past member of the Western Aboriginal Legal Service where she was the Chairperson for 10 years.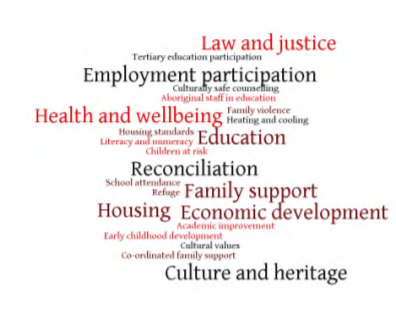 Broken Hill Community Priorities and Priority Actions
- Support our children to continuously improve their academic achievements enriched by strong cultural values;
- Provide opportunities for our people to engage in meaningful work and enjoy improved economic wellbeing;
- Require service providers to commit to and observe CWP engagement protocols when conducting business;
- Continue to support and maintain a safe, healthy and resilient Aboriginal community in Broken Hill;
- Work to ensure our people are treated with justice, fairness, equality and respect before the law; and
- Advocate for improved access to and availability of safe, affordable and quality housing.
Broken Hill Community Action Plan - November 2019